Whistler Weekly Yoga, and Lounge nights
Healthy, alcohol free night time alternatives to the young population of Whistler
Late and Unique
Nighttime Alternatives
Luna is a community project, made possible by the Resort Municipality of Whistler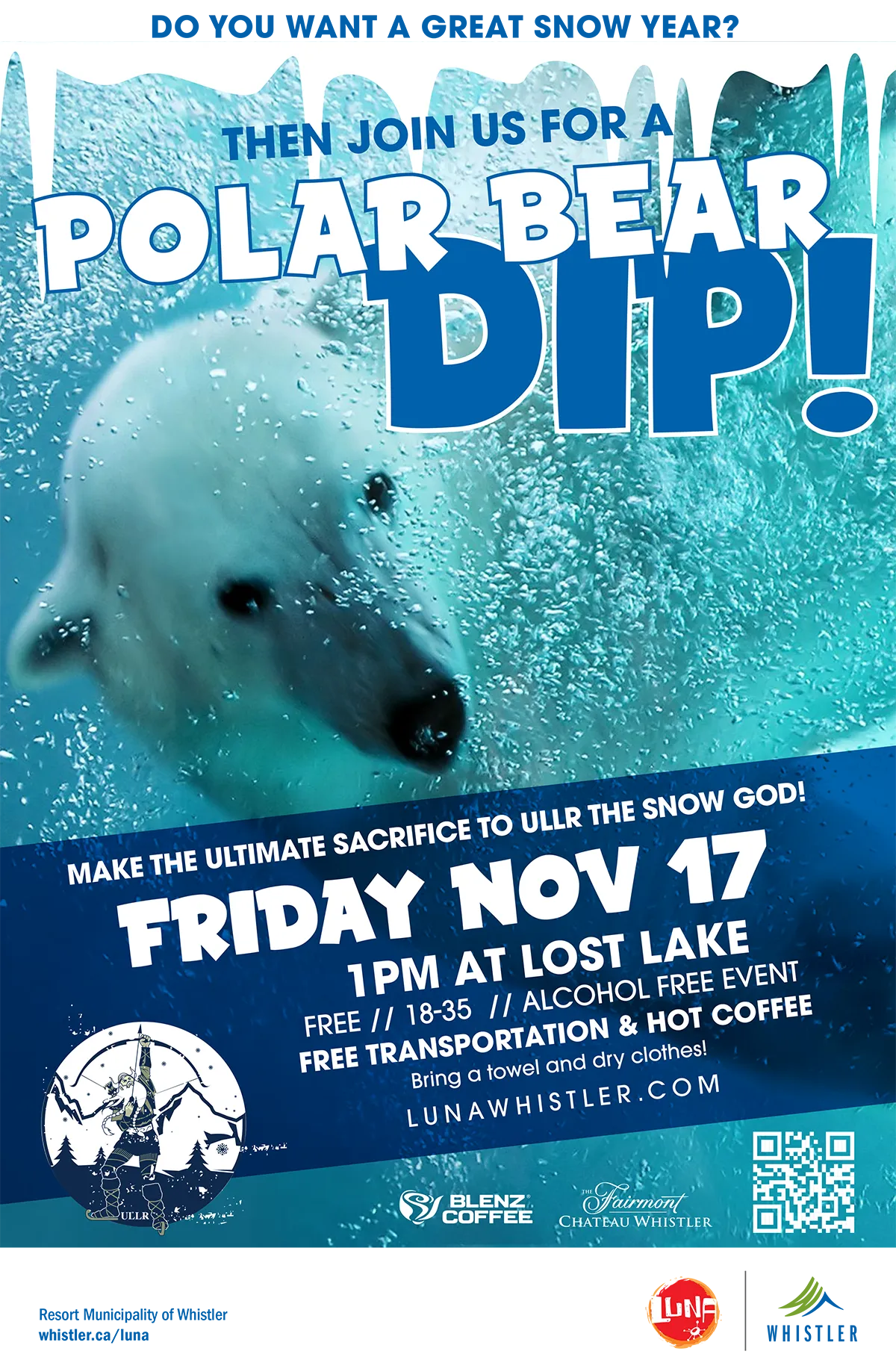 We are all done for the season but will start back up again in November.
In the meantime, be sure to check out our Summer Bucket List and see how many items you can complete!" (don't forget to tag us on Instagram)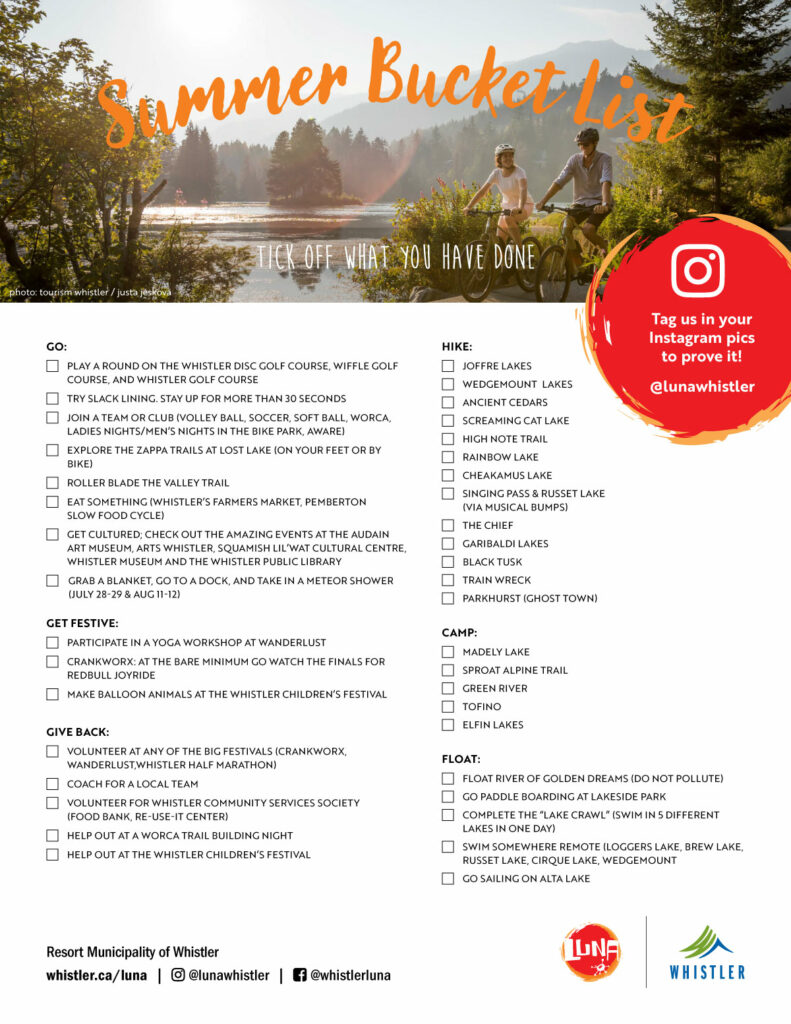 LUNA, late and unique night time alternatives is a community project, made possible by the Resort Municipality of Whistler, aimed at providing healthy, alcohol free night time alternatives to the young population of Whistler.
Luna hosts a weekly Yoga, and Lounge nights as well as monthly events throughout the winter season. We also offer great discounts and deals to our LUNA members.
LUNA membership cards can be purchased for just $20 at LUNA events, Meadow Park Sports Centre, Myrtle Phillip and at the Maury Young Arts Centre.
Ping pong table  |  Pool table  |  Mini ramp  |  Movie lounge  |  Xbox and playstation as well as computer access.
Free baked goods also provided, or use our kitchen to make a meal with friends.  |  Great discounts and deals to our LUNA Members
Whistler is known for its wild ways and party hard lifestyle, while there is a time and a place for this, it creates many problem behaviours within the community that often go unaddressed. These include community norms favourable towards alcohol, binge drinking, drugs and poverty. LUNA serves to provide alternatives to the at risk population by hosting affordable, alcohol free, social events.
Since its inception in 2003, LUNA programming has contributed to a 20% reduction in alcohol related calls to the RCMP. LUNA hopes to continue to reduce the emphasis on alcohol related activities within the resort community by growing awareness and hosting more alternative events.